Mobile Banking
Manage your finances, no matter where you are.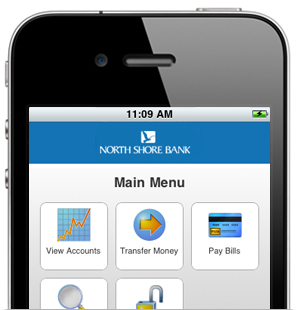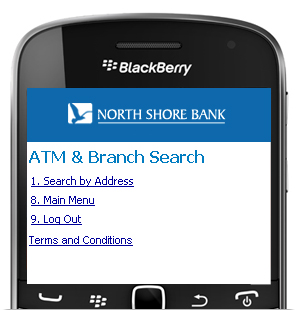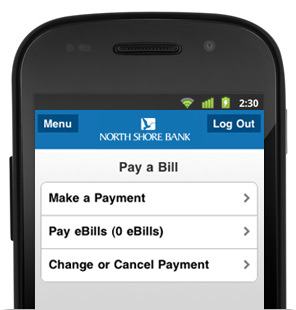 If you're an on-the-go person that wants quick and easy access to your finances no matter where you are, we offer a service that lets you do just that.

Features:
View balances and make transfers between accounts.
Pay bills anywhere, anytime.
Locate North Shore Bank offices and ATMs.
Send SMS text message inquiries to quickly check the state of your accounts.
How do I enroll in Mobile Banking?
You will need an Online Banking account to sign up. If you're already an Online Banking subscriber, simply log into your account and enroll in Mobile Banking through the Options menu.
Hardware & software requirements for our downloadable app.
The North Shore Bank Mobile Banking app will run on the following devices and operating systems:
Mobile Banking Glossary
SMS (Short Messaging Service) - Communication by short text messages.
Shortcode - A short phone number used for sending and receiving SMS messages.
WAP (Wireless Application Protocol) - A mobile browser-based method for accessing websites.
APP (Downloadable Application) - An application that is downloaded to a mobile device.